The Australasian Council of Dental Schools is the peak body comprising the heads of all education providers in the dentistry and oral health professions across Australia and New Zealand.
Central Queensland University Assoc. Professor Carol Tran
School of Medical & Applied Sciences Professor Andrew Flatau
Head of School, School of Dentistry and Health Sciences
Curtin University of Technology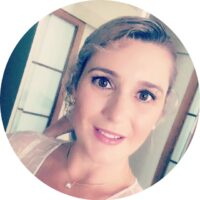 Natasha Lethorn
Course Coordinator for the Oral Health Therapy program
I have worked in the Dental industry in various roles since 1993. On graduation from High School I was accepted into Dental Nursing at Perth Dental Hospital. After working in a variety of clinics as a Dental Nurse I decided to pursue a career in Dental Therapy.
On completing my Associate Diploma in School Dental Therapy at Curtin University, I continued to work with the School Dental Services in Western Australia, providing dental health care to youth. I enjoyed the role of Dental Therapist immensely and desired the opportunity to assist others with a career in Oral Health.
I started my Academic career with Curtin University in 2013. Initially employed as an Associate Lecturer I continued my education and completed my Bachelor of Science in Oral Health Therapy with Curtin University. I am currently completing my Master of Clinical Education with Flinders University.
I am excited to be involved as a facilitator with Go Global. Go Global is a Curtin University, Faculty of Health Sciences initiative, the program provides students with an opportunity to experience international, clinical fieldwork placements, while working as part of an inter-professional health care team.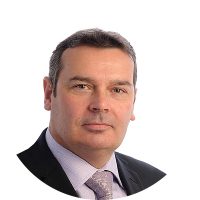 Professor Robert M. Love ONZM
Dean and Head of School of Dentistry and Oral Health
ACODS Chair
Professor Robert Love ONZM, Dean and Head of School of Dentistry and Oral Health, is a specialist endodontist. His prime areas of research are the mechanisms involved in dentine colonisation and infection with an emphasis on molecular aspects of bacterial interactions with substances and the development of antimicrobial peptides to manage endodontic biofilms and keratin based biomaterials to stimulate regeneration of pulp and periradicular tissues.
Professor Love has been extensively involved in dental regulation and is a past Chair of the Dental Council of New Zealand and sits on committees of the Australian Dental Council, Dental Board of Australia and the National Dental Examinations Board of Canada.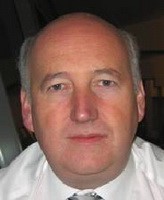 Professor Alan Nimmo
Head of Dentistry and Professor of Medical Science
Alan's background is primarily in the areas of pharmacology and therapeutics. In addition to being Head of Dentistry, he holds the position of Professor of Medical Science within the College of Medicine and Dentistry. He has had significant experience in the establishment and development of new academic programs in the Medical and Health Sciences area, having played a major role in the development of new programs, such as Medicine, Pharmacy, and more recently Dentistry. With his background in therapeutics, Alan was a co-author on the "Essential Dental Therapeutics" textbook, edited by Prof David Wray.
Alan's research interests lie in the area of inflammation, and particularly neuroinflammation. In recognition of the potential interplay between inflammatory conditions, Alan has developed an interest in the importance of maintaining good oral health in order to reduce the burden of systemic disease. Alan also has a strong interest in translational research, and facilitating clinical and commercial outcomes from academic research. He has been the founding Director of two spin-off biotechnology companies that are currently at the stage of Phase 2 human clinical trials. He is also a program leader (Clinical Research) in the Centre for Biodiscovery and the Molecular Development of Therapeutics.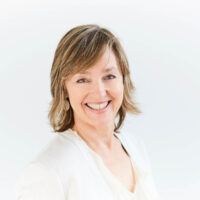 A/Prof Rachel Martin
Head of Department, Department of Dentistry and Oral Health, La Trobe Rural Health School
Rachel Martin BDSc, MPH, Grad Dip Ed, FICD, FPFA, registered dentist & specialist in public health dentistry and Head of Department of Dentistry and Oral Health, La Trobe University Rural Health School, Victoria. Prior to this she led a large public oral health service delivering care to people from vulnerable communities and promoting improved oral health through capacity building and integrated oral health. Her experience encompasses clinical practice & governance, identifying evidence-based improvements in oral health, oral health policy & program development, regulation of the dental profession, teaching, practice-based research and partnering with consumers. 2012-2016 she managed the trial of a novel technique to manage dental decay in young children in the Australian context, resulting in statewide training programs, new guidelines for oral health care for children, and reduced use of Local and General anaesthesia. Her strategic leadership of person-centred health care includes founding and convening a series of conferences (2015-2018) influencing consumer participation across the health sector. Rachel co-founded the Australian Network for Integration of Oral Health (NIOH). Various committees include eviDent Foundation committee, the Dental Board of Australia National Notification Committee, co-chair, and Public Dentists Committee of the Australian Dental Association Victorian Branch, chair. In 2018 she was awarded a scholarship to attend the Senior Dental Leadership Programme in London, a partnership between The Global Child Dental Health Fund, Kings College, UK and Harvard University, USA. In 2020 awarded Fellowship of the International College of Dentists for outstanding professional achievements to the progress of dentistry, and Fellowship of the Pierre Fauchard Academy for outstanding leadership in the profession of dentistry.
The University of Adelaide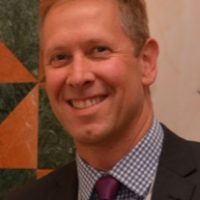 Professor Richard Logan
BDS MDS PhD FFOP(RCPA) FICD FPFA
Dean and Head of the Adelaide Dental School

Richard Logan graduated from The University of Adelaide in 1993. He completed his post- graduate training in Oral Pathology in 1998 at The University of Adelaide and gained his PhD in 2008. In 2007, he completed the Fellowship examination in Oral Pathology with the Royal College of Pathologists of Australasia.
His main research interest is in regard to toxicities of cancer treatment, particularly the pathobiology of alimentary tract mucositis. Internationally, he is a member of the Mucositis Study Group of the Multinational Association for Supportive Care in Cancer and recently he has been involved in the development of updated international guidelines for mucositis management.
He has engaged widely with both the dental and medical professions. He is a past President of the International Society of Oral Oncology and is a previous Chair of the Faculty of Oral and Maxillofacial Pathology of the Royal College of Pathologists of Australasia. Richard is the current Chair of the South Australian Registration and Notification Committee of the Dental Board of Australia and also chairs the Board's Expert Reference Group (Specialists) as well as Equivalence Assessment Panels for internationally qualified dental specialists.
In addition to overseeing undergraduate and postgraduate training in oral and maxillofacial pathology at the Adelaide Dental School for many years, Richard has also held senior leadership positions in the school including the role of Assistant Dean, Student Affairs and Deputy Head of School before being appointed as Dean and Head of School in 2018. In addition to his academic role, Richard is also a Consultant Oral and Maxillofacial Pathologist at Clinpath Laboratories, Adelaide, South Australia.
The University of Melbourne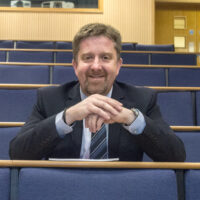 Professor Alastair J Sloan BSc, PhD, FHEA, FRSB
Professor Alastair J Sloan is Head of School at The Melbourne Dental School, The University of Melbourne and Professor of Tissue Engineering and Dental Biology. Prior to this he was Head of School,School of Dentistry at Cardiff University and Director of the Cardiff Institute for Tissue Engineering and Repair (CITER). He is a bioscientist who has been involved in oral/dental research and education in the UK and internationally for over 20 years. Alastair graduated with a BSc in Biomedical Sciences from the University of Wales and obtained his PhD in Oral Biology and Pathology from the University of Birmingham, UK in 1997. His principal research interests are related to regenerative biology (particularly regeneration of the dentine-pulp complex), understanding functional behaviour of dental pulp stem cells and nanoscale targeted antimicrobial drug delivery.  As an active educator, his teaching is focussed in the areas of craniofacial and tooth development, fundamental biosciences for dental students and oral biology. Alastair has been appointed to several governing boards in the UK associated with oral/dental research and education and has sat on several UK government and European grant funding panels. He is a Past President of the Pulp Biology and Regeneration Group of the IADR and in 2011 was awarded the IADR Distinguished Scientist, Young Investigator Award. He currently sits on the EU Eureka Eurostars funding panel and Research Foundation Flanders and has recently joined the Board of the Melbourne Teaching Health Clinics.
The University of Newcastle Conjoint Assoc. Professor Deborah Cockrell
Head of Discipline, School of Health Sciences (Oral Health), Faculty of Health and Medicine
The University of Queensland Professor Saso Ivanovski
Head of School, School of Dentistry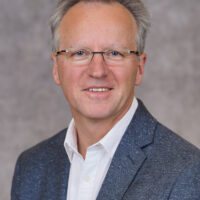 Professor Heiko Spallek
Head of School and Dean, The University of Sydney School of Dentistry
Professor Heiko Spallek serves as Head of School and Dean at The University of Sydney School of Dentistry. Prior to joining the University of Sydney, Professor Spallek served as Associate Dean at the University of Pittsburgh. In 1993, he graduated as DMD from the Humboldt University, Berlin where he continued his career and was appointed in the Department of Periodontology and also received his PhD (dental material sciences). While being appointed at Temple University School of Dentistry in Philadelphia, he earned an MSBA (Computer and Information Science) in 2000. Professor Spallek's research has as its focus the development of computerized clinical decision support tools—he published more than 60 peer-reviewed papers and a textbook for Dental Informatics. He has served and still serves as chief investigator of NIH-funded research projects that support the adherence to evidence-based dentistry principles.
The University of Western Australia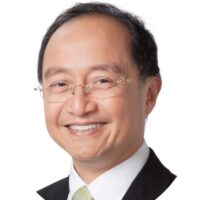 Professor Hien Ngo

Head of School
Professor Ngo has extensive experience in private practice, research and education.  He was the principal of a dental practice located in the business district of Adelaide for over 18 years. He is still treating patients with advanced caries and erosion.
As an educator, he has published and lectured extensively internationally on dental materials, minimal intervention dentistry and cariology. He serves on the editorial boards of several dental journals. Over the last 15 years, he has been active as an international speaker and has contributed to numerous major international meetings.
He was invited to the University of Queensland as Professor and Chair of General Dental Practice in 2009. In 2012, he joined the University of Kuwait as Professor of the Department of General Dental Practice and Director of Comprehensive Dental Care. In 2016, he was appointed as Dean of the College of Dental Medicine at the University of Sharjah, United Arab Emirates. Recently, he joined the University of WA as Dean and Head of School, and Director, Oral Health Centre WA.
At present, his main focus in research revolves around the clinical management of caries, especially in the elderly and medically compromised patients and the interactions between the glass-ionomers and the oral environment.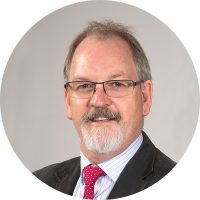 Professor Mike Morgan
Dean, Faculty of Dentistry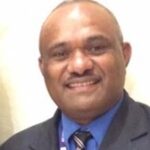 Assistant Professor Osea Gavidi Dukuno
Head of School of Dentistry & Oral Health
Osea graduated from the Fiji School of Medicine in 2001 and completed his post-graduate training in Oral Pathology in 2005 at the University of Otago as well as pursued DClinDent degree in Oral Pathology in 2013.
His main research interest is in oral cancer epidemiology and the study of its risk factors.
He has engaged himself widely with dental professional training for the smaller Pacific Island countries including membership of the Oral Health Pacific Island Alliance. He is currently a member of the Fiji Dental Council as well as the Professional Standards Committee in Fiji.
In addition, he is also the Programme Coordinator for the Bachelor of Dental Surgery and Diploma in Dental Technology programmes at SDOH. In addition to his academic role, Osea is also a Consultant Oral Pathologist at the JBS Dental Teaching clinic in Suva, Fiji Islands.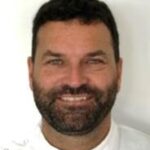 Simon Versteegen
Senior Lecturer and Course Convener, Bachelor of Dental Prosthetics
Simon completed his Dental Technology apprenticeship at The Royal Dental Hospital of Melbourne in 1996.
He attended Griffith University, Queensland, completing the Bachelor of Oral Health In Dental Technology and Masters of Dental Technology in Prosthetics and became a Dental Prosthetist in 2005.
Simon was the previous Chair of the ADPA (Queensland State Committee) and previous President of ADPAQ.
Simon has been involved with teaching Dental Prosthetics since 2004. He has been a member of the ADPAQ committee since 2006.
Simon is also a member of the Site Evaluation Team for Australian Dental Council, an active member of  AHPRA performance and professional standards panel  and runs his own Dental Prosthetic practice on the Sunshine Coast.
Auckland University of Technology
Dr Manorika Ratnaweera
Manorika Ratnaweera has over 20 years of experience as an academic in tertiary education.
Soon after graduating in BDS from Peradeniya University Sri Lanka, she joined the department of Restorative Dentistry as a permanent lecturer in 1994. Manorika was awarded a Monbusho scholarship from Ministry of Education Government of Japan for postgraduate studies and she graduated from Tokyo Medical and Dental University with a PhD in 2003.
After returning to Peradeniya University, Manorika was promoted to Senior Lecturer in 2004. Soon after Manorika was awarded a post-doctoral fellowship from Japan Society for Promotion of Science in 2005 with a scholarship and a research grant.
Manorika migrated to NZ in 2007 and studied at the University of Otago for 3 years to be registered as a dentist in NZ. Manorika practised as a dentist managing her own practice in Auckland before joining AUT to return to her career as an academic in February 2017.
Manorika has received Ako Aronui fellowship in 2019 in recognition of her teaching.  Manorika's experience as a clinician and a teacher together with her research background has made an impact in AUT Oral Health.
Currently Manorika is leading the team as head of the discipline of Oral Health in School of Clinical Sciences, Auckland University of Technology.