The Australasian Council of Dental Schools is the peak body comprising the heads of all education providers in the dentistry and oral health professions across Australia and New Zealand.
CENTRAL QUEENSLAND UNIVERSITY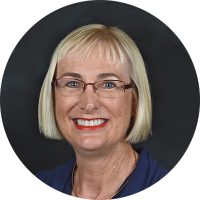 Assoc. Professor Leonie Short
School of Medical & Applied Sciences
Leonie has been awarded a Bachelor of Arts degree (Wollongong), a Diploma of Clinical Hypnotherapy and a Master of Health Planning (NSW) and is a registered dental practitioner – dental therapist – with the Dental Board of Australia. She has worked at six universities and has helped establish Australia's first dual-skilled Bachelor of Oral Health degree at the University of Queensland in 1998, Australia's first new dental school for 57 years at Griffith University in 2004 and the Bachelor of Oral Health degree at CQUniversity in 2012.
Leonie was the 56th woman to be elected to the House of Representatives in the 39th Parliament of Australia in 2001, the first dental therapist to be appointed to the Australian Dental Council in 2004 and was the first dental therapist to become a member of the Australasian Council of Dental Schools in 2012.
Leonie was part of a team who developed the curriculum for the oral health therapy graduate year program (OHTGYP) in 2013 for the Department of Health and Ageing ($647,900) and was the recipient of a prize from Colgate Oral Care to participate in the Senior Dental Leaders 7 (SDL-7) Programme with the Global Child Dental Fund, King's College London and Harvard School of Dental Medicine in March 2013 ($5,000).
Leonie is keen to progress the oral health therapy profession in terms of research, knowledge and skill development.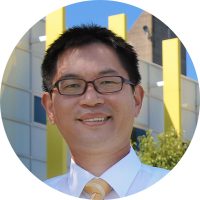 Professor Boyen Huang
Head of School, School of Dentistry and Oral Health
Professor Boyen Huang was appointed as Head of School at Charles Sturt University, School of Dentistry and Health Sciences, in January 2015. Before joining CSU, he held teaching and research posts at the University of Western Australia, Kyoto University and James Cook University. He is also the President Elect for the Australian and New Zealand Division of the International Association for Dental Research (IADR). Furthermore, he is a journal editorial board member for three dental journals. He is also a peer reviewer for more than a dozen scientific journals related to medicine, dentistry and public health, and an assessor/panel member of grant proposals to the National Health and Medical Research Council (NHMRC). Of further note, he has worked in private practice as a general and paediatric dentist prior to his academic career.
Professor Huang teaches paediatric dentistry, oral health therapy, dental public health, health care management, and research methods. His research career has focused on biological and behavioural risk factors for oral conditions. A special interest is genetic variation as a risk factor for abnormality in dental and craniofacial morphogenesis, and the role of behaviour in oral and maxillofacial trauma. He supervises research students of Honour's, Master's, PhD and Postdoc levels.
Curtin University of Technology
Carol Nevin
Course Coordinator for the Oral Health Therapy program
Carol is a registered dental therapist and dental hygienist with the Dental Board of Australia and holds a Bachelor of Science in Health Promotion.
She has worked in a diverse range of clinical settings including public health adult and pediatric clinics, private practice and in rural and remote locations. In 2003 Carol took on an academic position with Curtin University and teaches oral health therapy clinical practice and public health units. She was involved with the development of the Bachelor of Science (Oral Health Therapy) course which replaced the associate degree dental hygiene and therapy programs. In 2019 Carol took on her current position.
Carol has served on several course accreditation panels on behalf of the Australian Dental Council and is involved as an editorial board member for the  Australian and New Zealand Journal of Dental and Oral Health Therapy. Carol was awarded life membership by the Australian Dental and Oral Health Therapy Association (WA) in recognition of her contribution to the profession.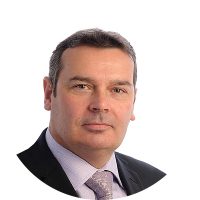 Professor Robert M. Love ONZM
Dean and Head of School of Dentistry and Oral Health
ACODS Chair
Professor Robert Love ONZM, Dean and Head of School of Dentistry and Oral Health, is a specialist endodontist. His prime areas of research are the mechanisms involved in dentine colonisation and infection with an emphasis on molecular aspects of bacterial interactions with substances and the development of antimicrobial peptides to manage endodontic biofilms and keratin based biomaterials to stimulate regeneration of pulp and periradicular tissues.
Professor Love has been extensively involved in dental regulation and is a past Chair of the Dental Council of New Zealand and sits on committees of the Australian Dental Council, Dental Board of Australia and the National Dental Examinations Board of Canada.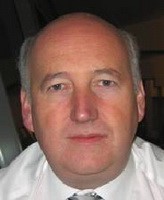 Professor Alan Nimmo
Head of Dentistry and Professor of Medical Science
Alan's background is primarily in the areas of pharmacology and therapeutics. In addition to being Head of Dentistry, he holds the position of Professor of Medical Science within the College of Medicine and Dentistry. He has had significant experience in the establishment and development of new academic programs in the Medical and Health Sciences area, having played a major role in the development of new programs, such as Medicine, Pharmacy, and more recently Dentistry. With his background in therapeutics, Alan was a co-author on the "Essential Dental Therapeutics" textbook, edited by Prof David Wray.
Alan's research interests lie in the area of inflammation, and particularly neuroinflammation. In recognition of the potential interplay between inflammatory conditions, Alan has developed an interest in the importance of maintaining good oral health in order to reduce the burden of systemic disease. Alan also has a strong interest in translational research, and facilitating clinical and commercial outcomes from academic research. He has been the founding Director of two spin-off biotechnology companies that are currently at the stage of Phase 2 human clinical trials. He is also a program leader (Clinical Research) in the Centre for Biodiscovery and the Molecular Development of Therapeutics.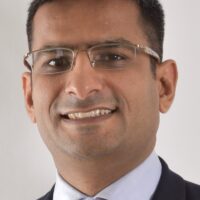 Dr Mohd Masood
Acting Head of Department, Department of Dentistry and Oral Health, La Trobe Rural Health School
The University of Adelaide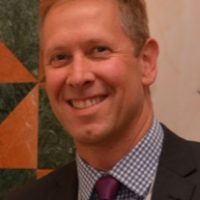 Professor Richard Logan
BDS MDS PhD FFOP(RCPA) FICD FPFA
Dean and Head of the Adelaide Dental School

Richard Logan graduated from The University of Adelaide in 1993. He completed his post- graduate training in Oral Pathology in 1998 at The University of Adelaide and gained his PhD in 2008. In 2007, he completed the Fellowship examination in Oral Pathology with the Royal College of Pathologists of Australasia.
His main research interest is in regard to toxicities of cancer treatment, particularly the pathobiology of alimentary tract mucositis. Internationally, he is a member of the Mucositis Study Group of the Multinational Association for Supportive Care in Cancer and recently he has been involved in the development of updated international guidelines for mucositis management.
He has engaged widely with both the dental and medical professions. He is a past President of the International Society of Oral Oncology and is a previous Chair of the Faculty of Oral and Maxillofacial Pathology of the Royal College of Pathologists of Australasia. Richard is the current Chair of the South Australian Registration and Notification Committee of the Dental Board of Australia and also chairs the Board's Expert Reference Group (Specialists) as well as Equivalence Assessment Panels for internationally qualified dental specialists.
In addition to overseeing undergraduate and postgraduate training in oral and maxillofacial pathology at the Adelaide Dental School for many years, Richard has also held senior leadership positions in the school including the role of Assistant Dean, Student Affairs and Deputy Head of School before being appointed as Dean and Head of School in 2018. In addition to his academic role, Richard is also a Consultant Oral and Maxillofacial Pathologist at Clinpath Laboratories, Adelaide, South Australia.
The University of Melbourne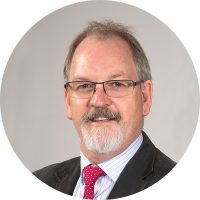 Professor Mike Morgan
Head of School, Melbourne Dental School
Mike holds the Chair of Population Oral Health at The Melbourne Dental School, The University of Melbourne and is Head of School. He has been involved in dental education and research both in Australia and internationally. Graduating from The University of Otago in New Zealand, Mike has a PhD in dental public health and epidemiology from The University of Melbourne. His principal teaching and research interests are related to the causes and prevention of oral disease, economic evaluation and clinical trials of dental caries preventive agents. Mike has been appointed to several governing boards associated with health and education. He is a former President of the Australian Dental Council (ADC) Board of Governors and currently Chairs the combined Accreditation Committee of the ADC/Dental Council of New Zealand.
The University of Newcastle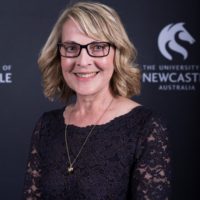 Assoc. Professor Janet Wallace
PhD, GCPTT, BOH, Dip DT, DIP BM, FADI  

Acting Head of Discipline, School of Health Sciences, Faculty of Health and Medicine
Associate Professor Janet Wallace is an Oral Health Therapist with extensive experience in public sector oral health and the co-curriculum author of the Graduate Diploma in Dental Therapy program and the current Bachelor of Oral Health Therapy program at the University of Newcastle.  She is the architect and chief investigator of the translational research program 'Senior Smiles preventive oral health program for older people living in residential aged care facilities'.
Her research interests include oral health in aged care, Indigenous oral health, paediatric oral health, scope of practice, overseas student placements, non-traditional student placements, dental and oral health simulation curriculum, nutrition and oral health, continue education for oral health practitioners.
Associate Professor Wallace is an appointed member of the Dental Council of NSW, an Australian Dental Council Accreditation Assessor and a life member of the Australian Dental and Oral Health Therapists Association.  She is a fellow of the Australasian Academy of Dentistry International and   currently holds a Gladys Brawn memorial fellowship.
The University of Queensland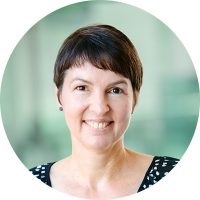 Professor Pauline Ford
Head of School, School of Dentistry
Pauline Ford is Head of the School of Dentistry at The University of Queensland. She commenced this role on 30 May 2016, becoming the first woman to lead the School of Dentistry in its 81 year history. Pauline was previously Deputy Head of School.
Pauline graduated from The University of Queensland in 1989 with BDSc (Hons) (University Medal). After nine years in general dental practice, she returned to UQ School of Dentistry and undertook a PhD before joining the academic staff in 2005. She has since completed a Graduate Certificate in Higher Education and a Masters in Public Health.
Research and Discovery
Pauline's research activities focus on oral health and its role in general health and wellbeing, with an interest in the social determinants of oral health. The majority of her research work is with groups who may have difficulty accessing appropriate oral health care, such as people with mental illness and the homeless community. Her research interests are the health behaviours associated with adverse oral and general health outcomes, such as tobacco use, poor diet and infrequent engagement with health care.
This research area is by nature interdisciplinary and as such Pauline has an extensive network of collaborators in academia (dentistry, allied health, medicine, psychiatry, public health) and also in the health and community services sector. This enables research questions to be relevant and collaboratively designed and also ready translation of findings to practice. Pauline has published 73 scientific articles, 3 book chapters and 1 full conference paper and has presented her research as an invited speaker at national and international meetings. Her h index (WoS) is 13 (ResearcherID: F-1232- 2010 http://www.researcherid.com/rid/F-1232- 2010); and her papers have attracted 699 citations (average 14 citations/publication); h index (Google Scholar 13/3/17) is 20 (2326 citations). She has been awarded $1.5M in competitive research grants and she has supervised a number of research students: 2 PhD, 2 MPhil, 2 DClinDent, 2 MPH, and 7 Honours to completion and currently supervising 2 PhD students.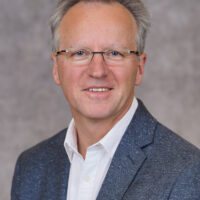 Professor Heiko Spallek
Head of School and Dean, The University of Sydney School of Dentistry
Professor Heiko Spallek serves as Head of School and Dean at The University of Sydney School of Dentistry. Prior to joining the University of Sydney, Professor Spallek served as Associate Dean at the University of Pittsburgh. In 1993, he graduated as DMD from the Humboldt University, Berlin where he continued his career and was appointed in the Department of Periodontology and also received his PhD (dental material sciences). While being appointed at Temple University School of Dentistry in Philadelphia, he earned an MSBA (Computer and Information Science) in 2000. Professor Spallek's research has as its focus the development of computerized clinical decision support tools—he published more than 60 peer-reviewed papers and a textbook for Dental Informatics. He has served and still serves as chief investigator of NIH-funded research projects that support the adherence to evidence-based dentistry principles.
The University of Western Australia Associate Professor Robert Anthonappa
BDS, MDSc (Paed Dent), PhD, AdvDipPaediatrDent, FDSRCS (Edin), MPaedRCS (Edin), MRACDS (Paed)
Acting Head, School of Dentistry, University of Western Australia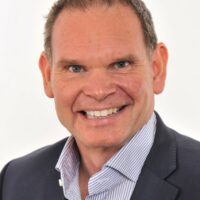 Professor Karl Lyons
Acting Dean, Faculty of Dentistry
Karl is currently the Acting Dean and is a specialist prosthodontist in the University of Otago Faculty of Dentistry.  Karl is the co-ordinator of the doctoral programme in prosthodontics, teaches at undergraduate and postgraduate levels, and is actively involved in prosthodontic research. Karl is currently the IADR ANZ President-elect and a past president of The Australian and New Zealand Academy of Prosthodontists and the New Zealand Association of Prosthodontists and Restorative Dentists.